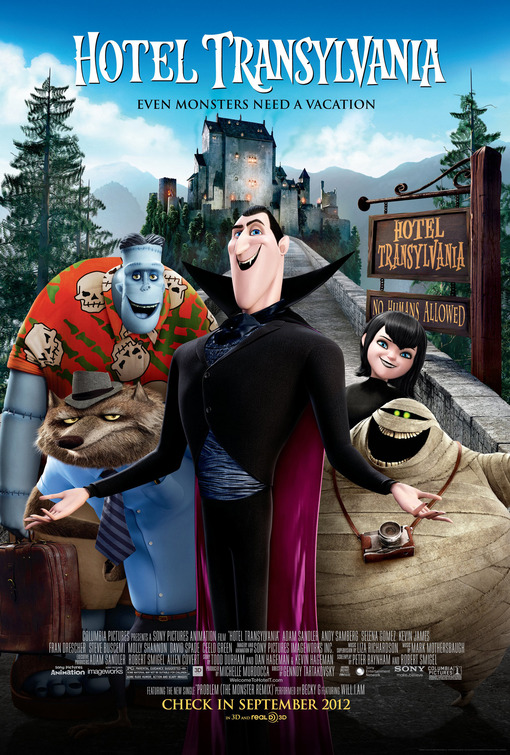 IMDb plot summary: Dracula, who operates a high-end resort away from the human world, goes into overprotective mode when a boy discovers the resort and falls for the count's teen-aged daughter.
Directed by Genndy Tartakovsky. Starring Adam Sandler, Andy Samberg, and Selena Gomez.
Meh. There have been some good animated kids' flicks in the last couple years. This is not one of them. It's generic, cliche, and the jokes really didn't work - I'm not sure if I even smiled once through the whole thing. Adam Sandler is less despicable as a voice than he is in live action anything. (Maybe it's just his face that makes me angry...) This is definitely not worth a watch. 1 star.
Flickchart
: #1673 out of 1914, below 101 Dalmatians (1996) and above One For the Money.