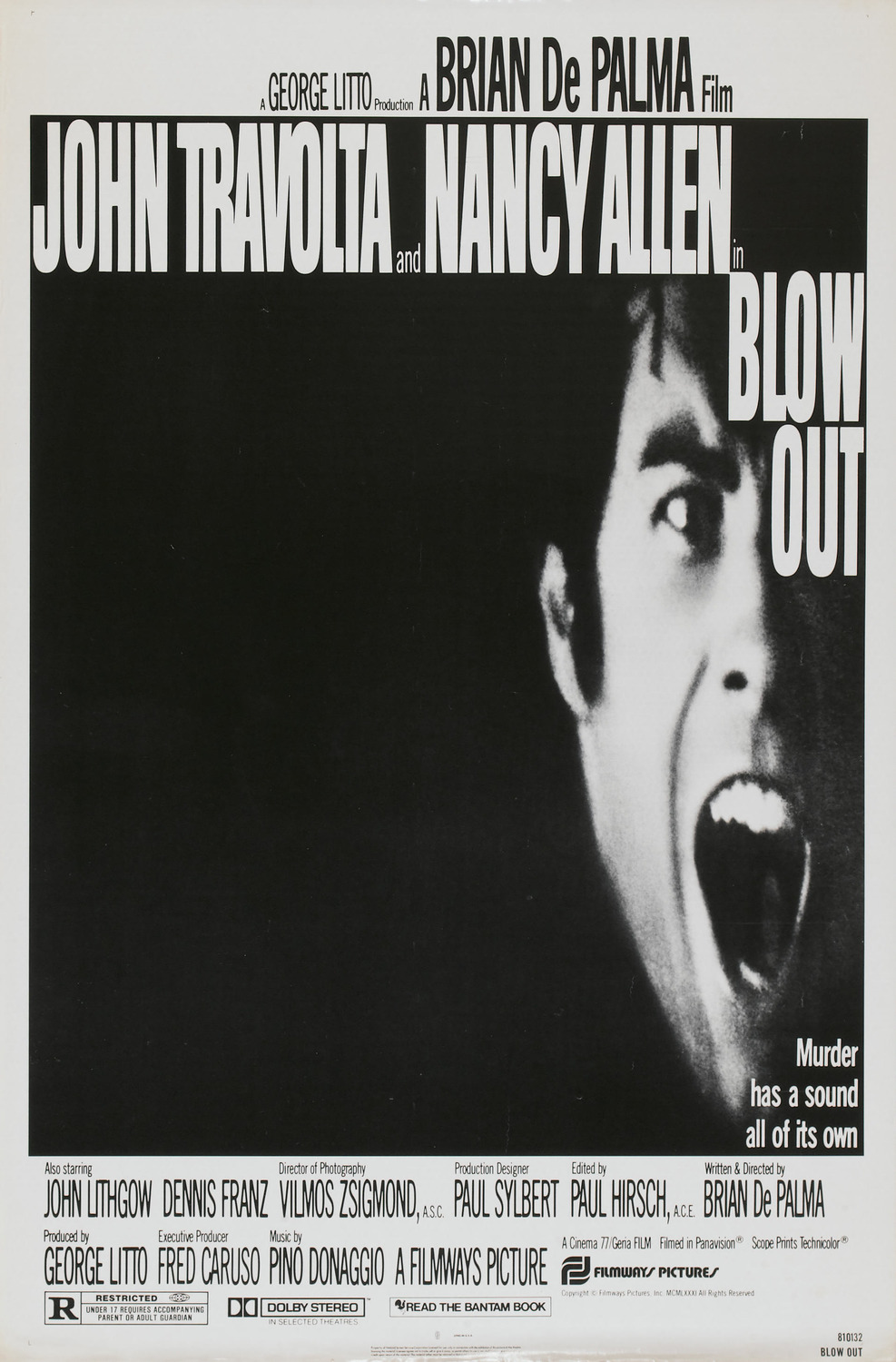 IMDb plot summary: A movie sound recordist accidentally records the evidence that proves that a car accident was actually murder and consequently finds himself in danger.
Directed by Brian De Palma. Starring John Travolta, Nancy Allen and John Lithgow
.
(Mild spoilers ahead for the ending.)
When I looked up this film on IMDb, I was a little surprised by all the love it was getting. I looked around online to confirm that, nope, it wasn't just there. I enjoyed it, but it wasn't really anything special. It's all a little campy and a little cheesy and has quite a few ridiculous moments and some rather terrible dialogue, but it's a fun idea for a thriller and does a good job of ramping up the suspense at the end. The ending is much darker than I anticipated, and I'm not sure yet if I liked that or not. All in all, I enjoyed it, but I'm still confused by the people gushing about it being a "masterpiece" on the Internet. 3 stars.
Flickchart
: #798 out of 1912, below Frankenweenie and above The Dark Knight Rises.