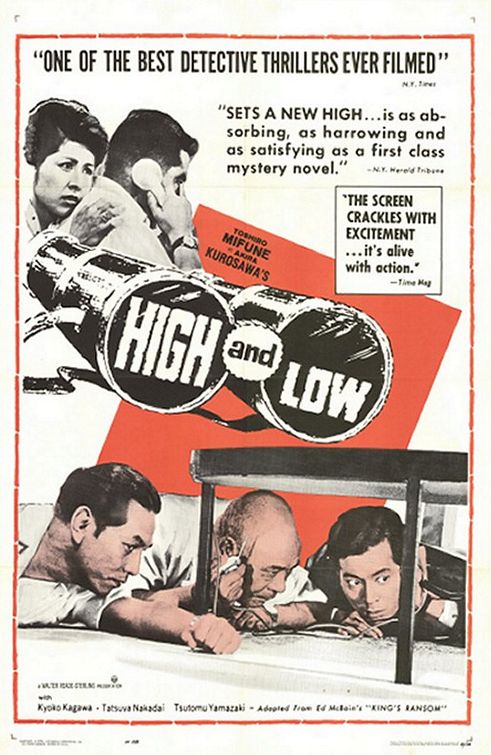 IMDb plot summary: An executive of a shoe company becomes a victim of extortion when his chauffeur's son is kidnapped and held for ransom.
Directed by Akira Kurosawa. Starring Toshirô Mifune, Tatsuya Nakadai, and Kyôko Kagawa.
A very mellow crime thriller by today's standards, but an engrossing one. The story moves along at what feels like a realistic pace. I thought it was fascinating that the most gripping scene (for me, anyway) was a scene where everyone working in this case just simply reports on what they've found. I felt like I was truly following the ins and outs of what it was like to work on this case. Along with the mystery/crime/thriller aspect, it's also a very human story, especially the opening and closing scenes. I didn't *love* it, but I was impressed by it and would certainly recommend it. 3.5 stars.
Flickchart
: #690 out of 1923, below The Secret of Santa Vittoria and above Au Revoir Les Enfants.